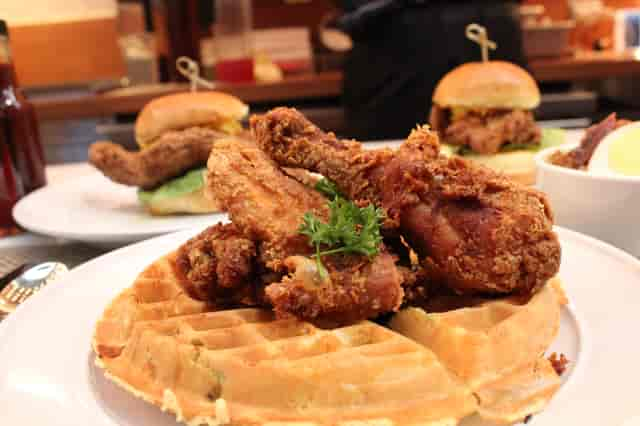 About
A New Style of Hot Chicken
Richards' Southern Fried brings a unique taste of the South to Krog Street Market, an Atlanta food hall known as a hub for culinary innovation. Located in the historic Old Fourth Ward neighborhood Richards' is a casual, counter-service restaurant serving up a new style of hot chicken along with fresh-made sides.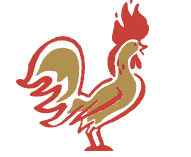 Pick Your Chick™
Richards' birds are exclusively sourced from farms that adhere to the highest standards of quality and freshness

The chicken is marinated in our spiced brine for 24 to 48 hours depending on the size of the bird. 

Many spices for our seasoning are ground fresh, in house, ensuring peak flavor, aroma and color. The chicken is coated in flour and seasonings, giving it a unique exterior that's crispy and crunchy, but not heavy.

The meticulous process and freshly-ground spices give Richards' Southern Fried chicken a one-of-a-kind color that can only come from the highest-quality ingredients.

*We have several gluten free chicken options and side options.*
Pick Your Heat
Richards' Southern Fried chicken is served in three mouthwatering flavors

Classic
well-seasoned without heat – a delicious option for anyone!

Spicy
introduces you to the slow-burn heat that is the hallmark of the Richards' Southern Fried spice mix.

Richards' Hot
an experience that everyone should try – at least once – thanks to the masterful balance of heat and flavor, with neither dominating the other.
Pick Your Side
Seasonal sides following the Southern traditions that Chef Richards learned from childhood.

About the Fox
For centuries, farmers have been fighting to keep foxes out of their chicken coops. Those sneaky foxes just can't get enough of their favorite meal. Similarly, Atlantans can't get enough of Richards' fried chicken, so we chose the fox as our mascot to represent that animalistic craving. Sniff us out in the Krog Street Market - we promise we won't chase you away!